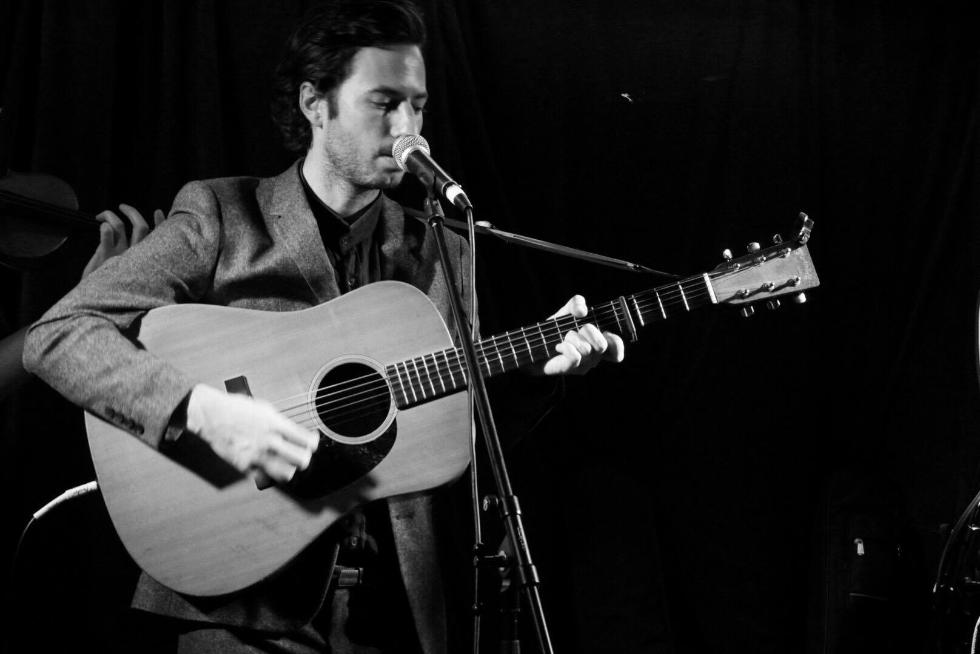 Debut album 'I Dreamt I Was An Astronaut' out now on Folkwit Records.

"A cosmic gem... cooking up something special."
Tom Robinson, BBC Radio 6 (link)
"Unconventional, conversational and intimate."
Gideon Coe, BBC Radio 6 (link)
"Very good."
"Hints of Leonard Cohen and Bill Callahan... Stunningly candid."
"Jeremy Tuplin may be the missing link between Nick Drake and 'Space-Oddity'-era Bowie."
"'I Dreamt I Was An Astronaut' is an album full of imagination... A perfect soundtrack... Magical"
"One of the founding fathers of the lesser known genre of space folk."
"I Dreamt I Was An Astronaut - one of last year's finest records."
"The music of the spheres... An astute originality"
"Astronaut, a late runner for our single of the year. Perfection."
"8/10... A put down your drink/mobile-phone/pet and listen moment."
"Someone who is going to be filling halls and festival stages in years to come."
"Formidable songwriting and vocal skills."
Adam Wilson's Quiet Revolution (link)
An album of the year (I Dreamt I Was An Astronaut)
"Deep, dreamy and cosmic"
"His deep, emotive voice is the star of this album. It has a singularity to it that makes me think of singers like Nick Cave and Leonard Cohen."
"His songs are rich in imagery and texture... I am reminded of folk greats like Judy Collins, Joni Mitchell and Neil Young who moved away from the common formula and created albums that stand out the test of time."
"Cohenesque... A dextrous lyricist with an ear for gentle melody."
Song Club East Blog - live review (link)
"Jeremy gets under the skin of what it is to be... The Morning Sun is a special piece."
"Guitars plucked to perfection, rich vocals and lyrics that are as imaginative as they are touching, 'Carry the Fire' is an album that could compete with the best folk artists of modern times."
Amazing Radio's Aaron Phillips (link)
"Rather beautiful."