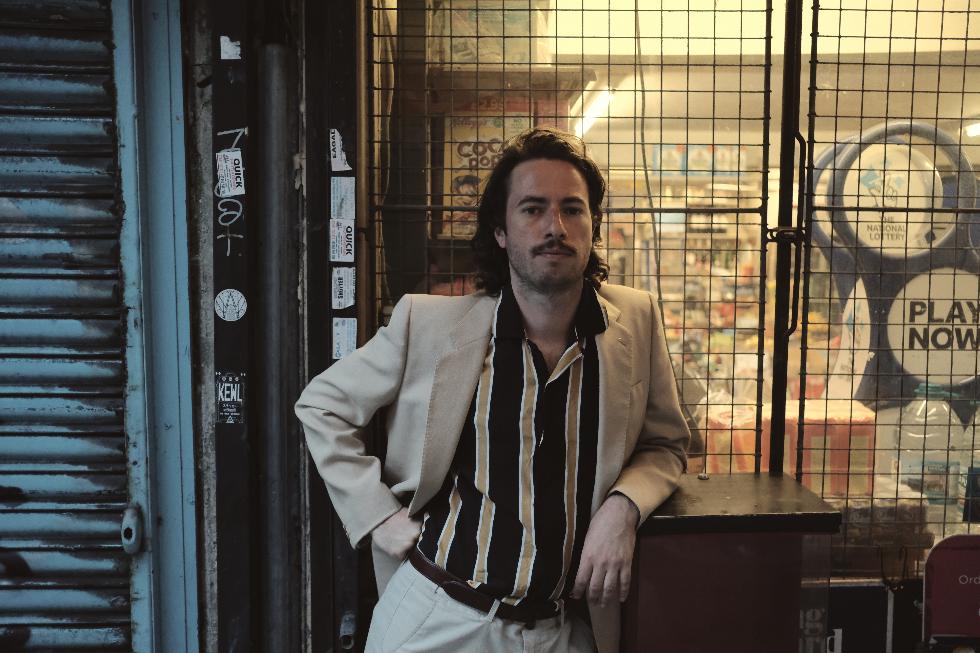 New album 'Pink Mirror' out now (released 5th April) on Trapped Animal Records - order now / Debut album 'I Dreamt I Was An Astronaut' out now

Loud & Quiet Magazine (link) "9/10 - The craftsmanship is self-effacingly brilliant... some of the year's most poignant songwriting"
The Line Of Best Fit (link) "8/10 - An intoxicating, enthralling mix."
Clash Music (link) "A cosmic gem... cooking up something special."
Tom Robinson, BBC Radio 6 (link) "Unconventional, conversational and intimate."
Gideon Coe, BBC Radio 6 (link) "Very good."
The Telegraph Culture (link) "Hints of Leonard Cohen and Bill Callahan... Stunningly candid."
Folk Radio UK (link) "Jeremy Tuplin is a unique talent, parlaying different influences into a style all of his own, writing catchy tunes that comment sardonically on the world we live in. Pink Mirror establishes him as an idiosyncratic, fiercely independent singer-songwriter with a knack for melodic hooks, wryly observant lyrics and a unique sonic vision."
For The Rabbits (link) "Like the best songwriters, he is equally a great observer, his characters even in their most exaggerated, sometimes grotesque forms are still relatable and deeply human. Pink Mirror is an honest, exciting and entirely compelling record."
Folk Radio UK (link) "Jeremy Tuplin may be the missing link between Nick Drake and 'Space-Oddity'-era Bowie."
Ondarock (Italy) (link) "'I Dreamt I Was An Astronaut' is an album full of imagination... A perfect soundtrack... Magical"
Boomtown (link) "One of the founding fathers of the lesser known genre of space folk."
For The Rabbits (link) "Somerset's finest musical son."
Music Musings & Such (link) "'Bad Lover' - 9.5/10 - Tuplin's songs are more like plays or a novel... He projects sweeping stories and worlds and tackles conventional subjects with a fresh perspective. It is rare to find a songwriter who does that and can still make the music so honest and open - whilst still leaving some mystery room and interpretation."
Americana UK (link) "It's ridiculously catchy, has great lyrics and a fun video to accompany it."
Music Match UK (link) "Playful, unconventional but utterly beguiling."
Fatea (link) "The music of the spheres... An astute originality"
The Sunday Experience (link) "Astronaut, a late runner for our single of the year. Perfection."
GIGsoup (link) "8/10... A put down your drink/mobile-phone/pet and listen moment."
Folking.com (link) "Someone who is going to be filling halls and festival stages in years to come."
Independent Clauses (link)"Formidable songwriting and vocal skills."
Adam Wilson's Quiet Revolution (link) An album of the year (I Dreamt I Was An Astronaut)